New Look, New Artists
To go with our website's new look, we're happy to reveal the exhibiting artists for the upcoming 63rd Philly Non-Sports Card Show. For the Fall show, we've got 5 "new-to-Philly" artists along with a veteran artist who was last seen at the Philly Show three years ago.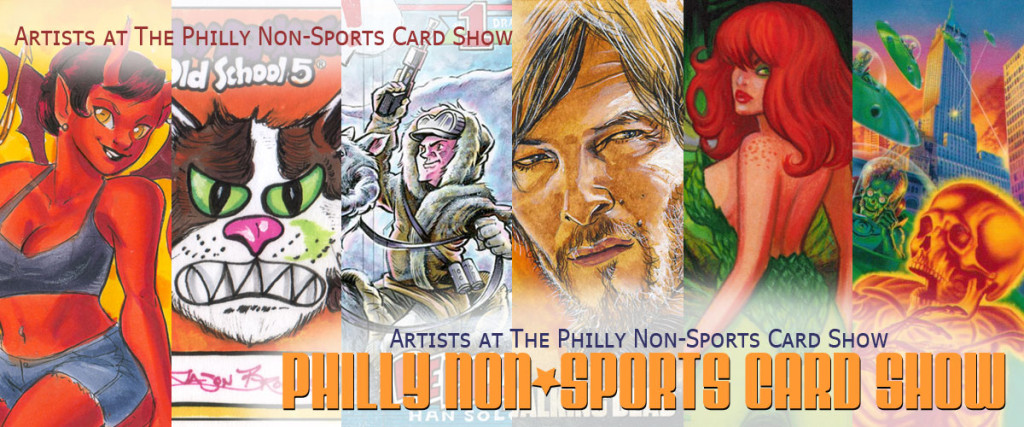 Our guest page gives the rundown on all six artists: Stefanie Battalene, Jason Brower, Jason Crosby, John Haun, Frank Kadar, and Ed Repka. Together, these artists have worked on all major non-sport licenses, and many of the smaller licenses too. Not only that but the six artists have been under the employ of just about every trading card company out there as well.
We hope many of you will be able to make the show and say hello to these outstanding artists.